THE VANISHING OBJECT CALENDAR is one of the publication from the design project "here & there — now & then".
This is a set of 12 chapters' calendar recording the 12 vanishing handicrafts in Hong Kong; from January to December and according to expected disappearing time of each object. The calendar is presented in the form of book. It is hoped that user will be able to read and understand the making of each handicrafts so that they will cherish and appreciate the vanishing objects.
For the design execution, research about the characteristics of each crafts and color was done. Then, print out the corresponding colors of each object by using silk screen in order to create the effect of blending colors. After that, design the graphic by using the patterns and color combinations.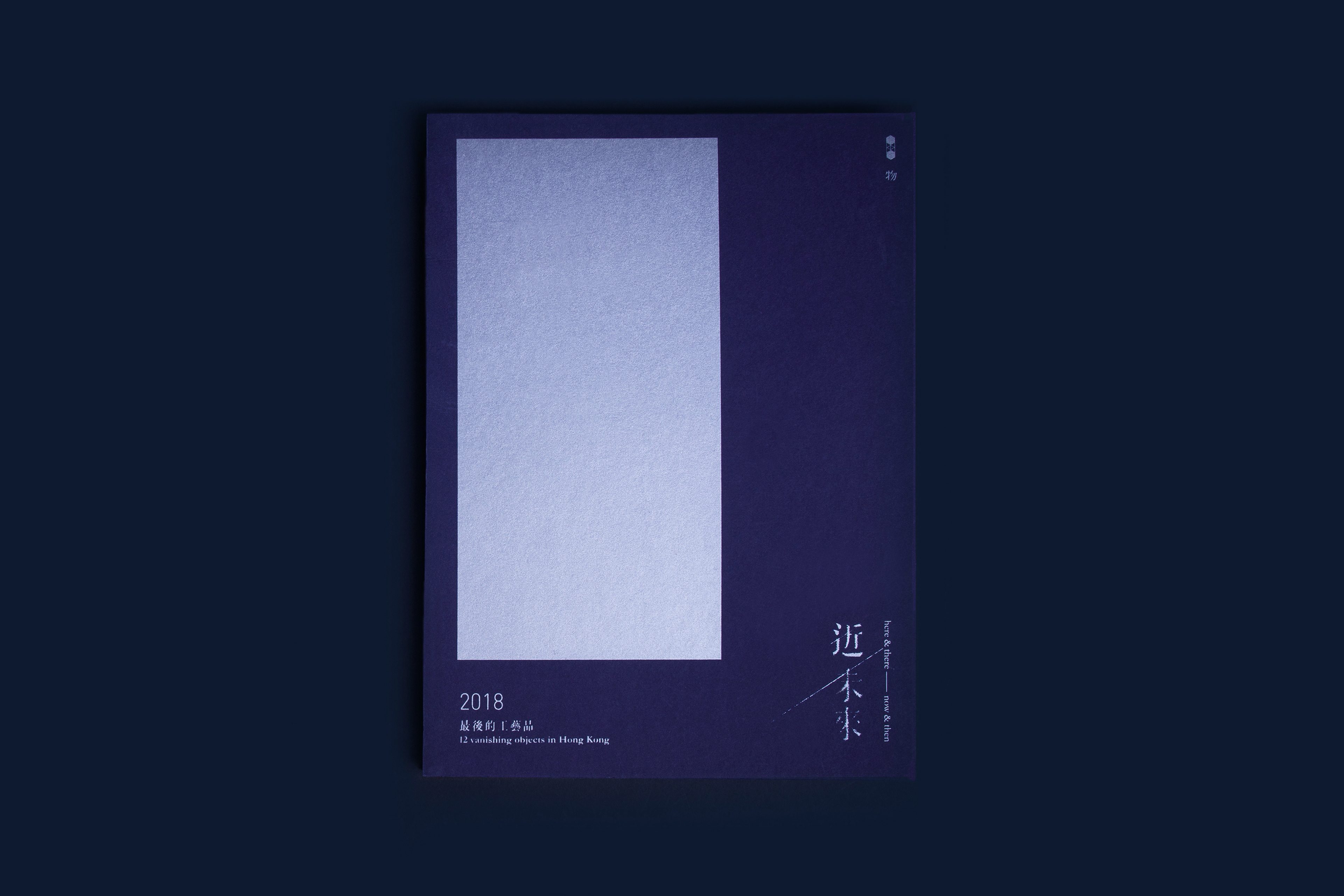 最後的工藝品2018月曆:一套12張,記錄12件香港碩果僅存的工藝。月曆依照每個傳統工藝品預計消失的速度排列,並以一本書的裝訂形式呈現,希望用家使用之餘, 可先了解工藝的製作及故事,加深對香港僅存工藝品的認識,從而更會珍惜及欣賞即將這些消失的東西。
視覺設計方面,先研究每項工藝品的特徴及顏色,然後以代表該工藝之色調以絲網印刷刮上相應油墨,製造顏色互相交融的效果,再抽取工藝品的特徵,利用圖案和顏色組合設計成抽象的圖形。